---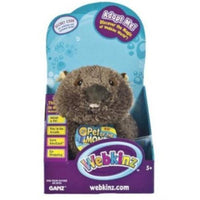 Webkinz May 2012 Pet of the Month

In Gift Box

Exclusive Virtual Pet

Extra Prizes Include Wish Token & Bonus KinzCash

Unique Sealed Secret Code

For Ages 5 & Up
Pets adopted during the Pet of the Month (POM) period will receive all the standard
adoption gifts PLUS special exclusive items for the POM. POM pets will receive a loot bag
full of surprises including bonus KinzCash and more, and a new special Pet of the Month
virtual item that can't be purchased or won any other way! Included, also, one of the
atest special recipe foods, a W-Shop Coupon, and between 500 and 1000 KinzCash as a
special bonus!